Hello ,

March reminds us of all things green: greener trees, green beer, and of course, green energy practices and policies! This month, we continue our attention on the benefits of LED lighting, as well as improvements available to steam/condensate systems through a featured case study.
In the following newsletter:
Case Study Spotlight: A steam system upgrade at the Omni Parker House in Boston, MA reduced steam loss to less than 1lb per hour.
Company Profile: Get to know our new HR Manager!
Fairbanks Fun: A fun photo editorial from our St. Patrick's Day Celebration at a local pub.
From the Blog: Our most recent posts to the company blog, Energy Insights.
As always, we remain active in the energy industry and we'll keep you updated along the way.
If you have questions about our company or your next efficiency project, just reach out.

Omni Parker House Hotel
The Omni Parker House, a historic hotel located in downtown Boston, was experiencing some steam/condensate system issues. Fairbanks Energy alleviated these problems by implementing the energy efficient SteamGard System®, and making design modifications to the condensate return system. The steam loss was reduced to less than 1 lb/hr and the project resulted in an estimated annual steam savings of over 450,000 lbs.
Click below to learn how we achieved these results: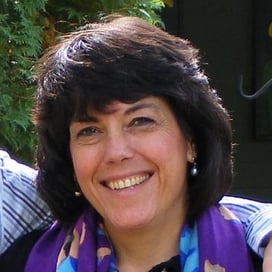 We are pleased to introduce Joanne Fleming, our new Human Resources and Office Manager.
Joanne is an experienced financial, accounting, and human resources professional and Fairbanks Energy is delighted to welcome her to our team. We sat down with Joanne to get to know her better by asking a few questions:
What is your role at Fairbanks Energy?
As the Human Resources and Office Manager, I provide a wide range of HR support and manage office business functions across our three locations (MA, CT, IL). Some of my duties include recruitment of new employees, processing payroll, external invoicing to customers and scheduling outgoing payments to vendors.
What do you like most about working at Fairbanks Energy so far?
In my first month of working here, I have appreciated the supportive nature of the employees. The environment is collaborative and fun! I'm very excited to be a part of this industry and to see how much it will continue to grow in the coming years.
What 3 traits define you?
Organized, outgoing, and adventurous!
What do you like to do in your spare time?
I love to cook, take yoga classes and I love boating in the summer. My favorite local beach is Whitehorse beach in Plymouth, MA.
What is something about you that would surprise people?
I want to go ziplining across the Cape Cod Canal. That is my adventurous side!
You can reach Joanne for any of your accounting or general businnes questions at Joanne.Fleming@fairbanksenergy.com. She works out of our Hingham, MA headquarters.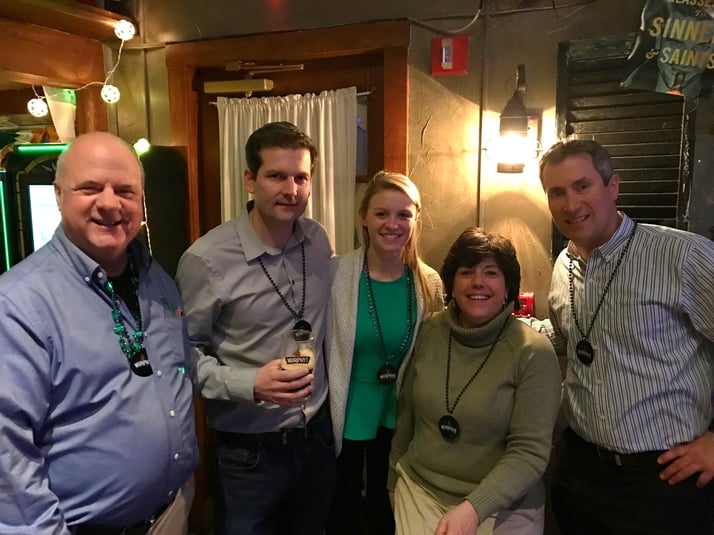 Green Beer and Good Cheer
We hope everyone had a very green St. Patrick's Day! When we aren't helping our customers achieve "green" energy savings, we enjoy any excuse to celebrate and have fun. The Fairbanks Energy team celebrated St. Patrick's Day this year by gathering at the go-to local Irish pub, The Tinker's Son. We celebrated Irish heritage and its rich culture in the best way possible, with cold beer and good cheer!
Click the button below to view some photos from the event.
---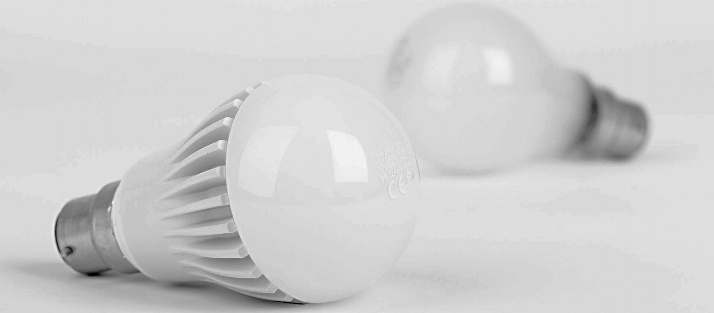 Energy Insights
Have you visited our blog yet? Energy Insights covers a wide variety of topics within the energy sector. We discuss industry trends, compile the latest news, feature recent projects, highlight company updates, and give our own engineers a platform to answer questions within the field of energy conservation.
Check out our most recent posts:
---
LED vs. Fluorescent: Who Lights Up Better
Facility managers now have to determine, when installing new or upgrading existing fixtures, which do they prefer: LED or fluorescent lighting? Find out if LED or Fluorescent comes out on top in our post.
---
Is Your LED Lighting Good, Better, or Best?
There are (in our opinion) "good," "better," and "best" LED lighting solutions available that offer varying levels of energy savings and flexibility depending on a facility's use and demand. Wondering which solution is best for your building? Learn more at our blog.