ISSUE: #3 | FEBRUARY / 2017
Hello,

Did you see Julian Edelman's big Super Bowl save? What about some of these greatest football catches of all time? The effort, the skill, and the points that "saves" like these achieve for their teams are exciting to see. Similarly, Fairbanks Energy is always committed to making influential energy "saves" to help you increase efficiency and lower capital expenditure.
In the following newsletter:
IN THE NEWS: This month, we announced the completion of 22 LED lighting projects at Massachusetts General Hospital.
EMPLOYEE INTERVIEW: Ross Fairbanks, COO of FES offers some insight into the topic of LEDs.
INDUSTRY NEWS: We've compiled a selection of articles recently published pertaining to the energy efficiency sector, including a few with a focus on sports!
FROM THE BLOG: A recent post to the company blog, Energy Insights, that was crafted with attention to the topic of LED lighting.
As always, we remain active in the energy industry and we'll keep you updated along the way.
If you have questions about our company or your next efficiency project, just reach out.
Fairbanks Energy Saves Massachusetts General Hospital More Than 5,000,000 kWh to Date
Fairbanks Energy has announced the milestone completion of more than 20 energy efficiency projects atMassachusetts General Hospital.
Our press release announcement, Fairbanks Energy Services Saves Boston Hospital Over 5,000,000 kWh to Date Through Numerous Energy Efficiency Upgrades, includes details from the energy efficiency upgrades Fairbanks Energy has implemented at Massachusetts General Hospital (MGH) in the past two years.
Highlights from the announcement:
To date, Fairbanks Energy has completed a total of 22 LED lighting projects at MGH, with additional efficiency improvements to be made.
The projects were implemented throughout a number of buildings on the hospital's main campus, as well as facilities located in the surrounding cities of Boston.
Fairbanks Energy secured a total of $727,000 in Eversource and National Grid utility incentives for MGH by engineering and implementing LED lighting and advanced controls retrofits throughout a variety of the hospital's buildings on its main campus.
In a recent LED lighting upgrade at MGH's Yawkey Building, Fairbanks Energy brought the wattage of the existing fixtures from 90 watts down to 12, resulting in an 87% decrease in energy used.
---
Shining a Light on LEDs: An Interview with Ross Fairbanks, COO, Fairbanks Energy Services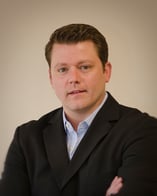 We recently sat down with Fairbanks Energy's COO, Ross Fairbanks, to learn about LED lighting and his thoughts on the lighting retrofit industry. With a Bachelors in Science from Bucknell University, an MBA from Northwestern University's Kellogg School of Management, and over 10 years of field experience implementing efficiency solutions, Ross offers us valuable insight into the topic of LEDs.
Noteworthy News
On Super Bowl Sunday, Less Spent on Energy, More on Beer
When the New England Patriots and the Atlanta Falcons faced off at NRG Park earlier this month for Super Bowl 51, the action was illuminated by 65,000 LED lights. The retrofitted, 337-kW lighting system, will use about 60 percent less energy than the conventional system it replaced. We are happy to hear that this was an energy efficient Super Bowl, making our New England office even more ecstatic about the Patriots' victory!
Read more at Energy Manager Today.
Energy Insights
Have you checked out our blog? Energy Insights covers a wide variety of topics within the energy sector. We discuss industry trends, compile the latest news, feature recent projects, highlight company updates, and give our own engineers a platform to answer questions within the field of energy conservation.
Check out our most recent post:
---
Setting the Mood: LED Color Lighting Temperature
The color temperature of LEDs is an aesthetic choice, and facility managers may have their own preference for each setting and application. Figure out what color temperature to use in your next project in our latest post.